A vertebral fracture is a dislocation or fracture of one or more vertebrae in the spine and can occur anywhere along the spine. Spinal fractures can be caused by trauma, injury, or high-velocity impact from car accidents, falls, sports, or falls from height.
What are the symptoms of a spinal fracture?
A symptom of a spinal fracture is sudden back pain, often lasting for days. Some of the serious symptoms are:

What is a spinal fracture?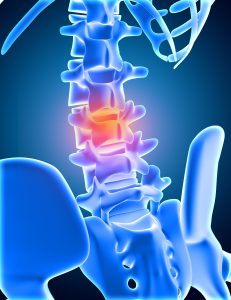 Spinal cord injuries range from relatively minor ligament and muscle strains (such as whiplash) to fractures and dislocations of bony vertebrae to debilitating spinal cord injuries. A fracture or dislocation of the spine can pinch, compress, or even tear the spinal cord. Treatment of vertebral fractures depends on the type of fracture and the degree of instability.
Whiplash is a common injury to the neck caused by hyperextension or rapid shaking of the head, most commonly in car accidents. Jerky movements can stress the muscles and ligaments in your neck, causing a bulging disc. Whiplash can cause headaches, muscle stiffness, or neck pain. It is important for doctors to carefully evaluate spinal cord injuries. Unlike vertebral fractures and spinal cord injuries, whiplash usually improves with conservative treatment.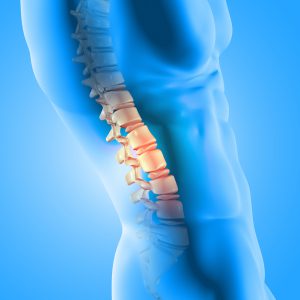 Spinal instability is excessive movement between vertebrae caused by stretched or torn ligaments or broken bones. Abnormal sliding and scraping movements can cause pain and damage spinal nerves and the spinal cord. Stable fractures can usually be treated with braces and rest. Unstable fractures usually require surgery to realign the bones and prevent damage to the spinal cord or nerves.
Classification of vertebral fractures
 There are four types of spinal fractures:
Common in patients with osteoporosis, osteopenia, bone cancer, or other types of cancer receiving chemotherapy or radiation therapy. Vortices are thin, weak, and fragile. Blunt force or extreme pressure can fracture bones. Her one type of compression fracture is a wedge fracture, in which the front of a vertebra collapses to form a triangular shape.                   
A burst fracture occurs when a vertebra is crushed by a force such as a car crash. It usually occurs in multiple sites, with bone fragments migrating into the spinal cord and other soft tissues. These are the most difficult to repair and cause the most damage.
A flexion-distraction fracture occurs when the body is suddenly pushed forward. B. In the event of a sudden stop or car accident. Depending on the force, the vertebrae or vertebrae can break. These usually occur in the middle and posterior parts of the vertebrae.
.
Burst fractures occur when the entire vertebra from front to back is fractured, causing the vertebra to move back and forth or side to side.
Dr. Parthasarathy Srinivasan was one of eight candidates selected from many aspirants from all the member countries of the Asia-Pacific Orthopaedic Association (APOA) for the prestigious APOA Depuy Spine travelling fellowship – Oct 2009.
Dr. Parthasarathy Srinivasan
D.Ortho, DNB Ortho, FNB (Spine Surgery), MNAMS.